By Olivia Barrett '16
Next week the IWL is sponsoring an "IWL Awareness Week" on the Nichols College campus. The overall goal of this fun and inclusive week is to bring light to the issues surrounding women in business, including the pay gap and benefits of diversity.
On Monday April 11, 2016, the IWL will be putting on an event known as "Candy for a Cause." The idea of this event is to get people's brains going in the right direction for "Awareness Week." We will give students, staff, and faculty candy with facts and quotes about women in business attached! Be on the lookout!
On Tuesday April 12, 2016, there will be a survey sent out generated by advisory panel members Tyler Hussey '18 and Isabella Sansone '18. This survey will incorporate questions about women in business, the pay gap, and diversity in general and will be sent out campus wide. It will be anonymous, and will assess our overall awareness.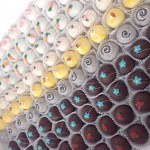 On Wednesday April 13, 2016, we will have our annual Equal Pay Day Bake Sale! Last year this event was an overwhelming success! Come and get some delicious baked goods to support equal pay for men and women. The proceeds will be donated to Girls, Inc. of Worcester.
On Friday April 15, 2016, we will close off the "Awareness Week" with the use of #LeanInTogether. From 11AM-2PM, the IWL will be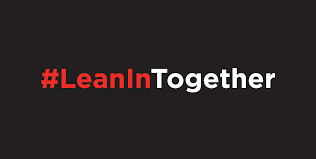 open for students to come in and hold up one of our #LeanInTogether signs. The first 100 students to come and participate in this event will receive a free pair of sunglasses.
All in all this will be a very exciting and beneficial week on the Hill. We hope to see you participate in a few or all of the events the week has to offer.