Achieving gender equity is not just a societal matter – it's smart business. Nichols women are empowered with information and opportunities to confidently carve out their careers.
Explore our site or visit the IWL on campus to learn more about our programs, events, and opportunities for growth:
Women In Nichols (WIN) Mentorship Program
Women in Leadership Lecture Series
Drive Confidence Golf Clinic
Bison to Boardroom Site Visits
Women-Centered Speakers, Panels + Events
Community Outreach
Research
The Institute for Women's Leadership produces the Massachusetts Women's Leadership Index (MWLI), a biennial report that assesses and monitors the status of women in power. 
"Given the many positive impacts that female leaders have on their organizations and staff, it is in the best interest of all that we maintain and strengthen our focus on developing and supporting women."

Jean Beaupre, EdD
Dean, School of Business, Nichols College
MWLI Lead Researcher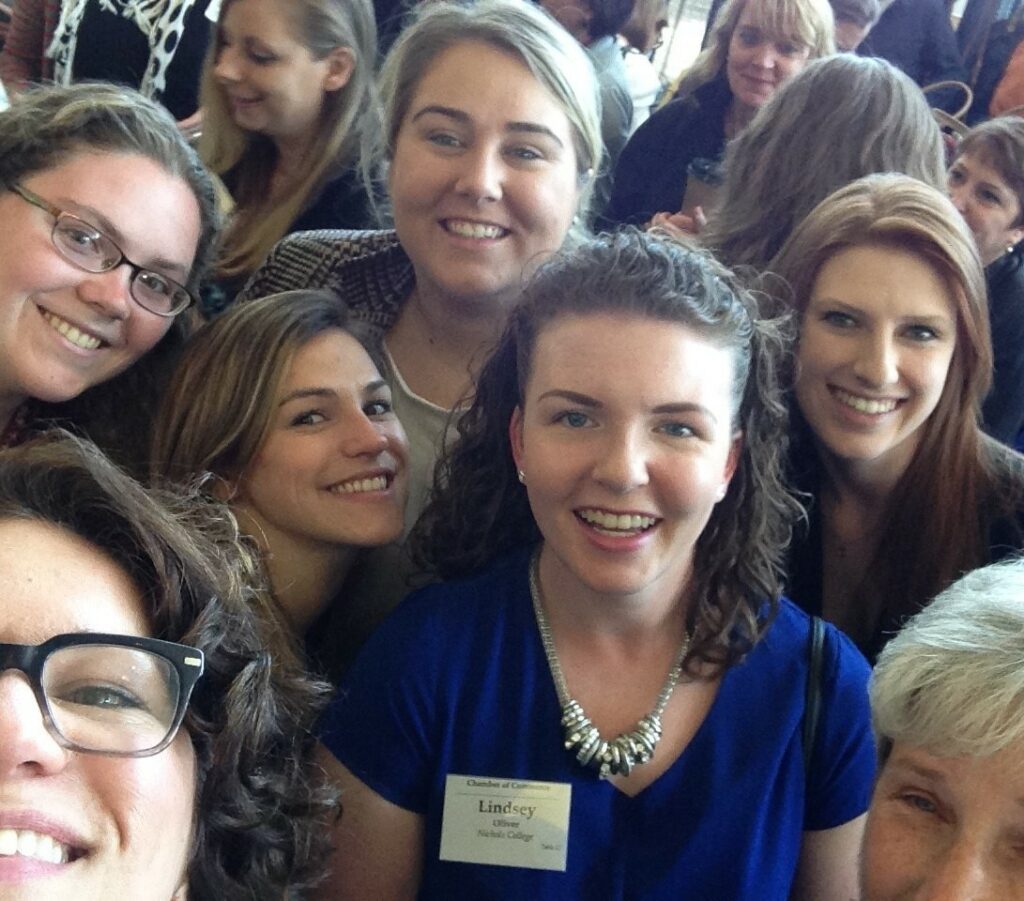 Learn about why Nichols is the Business College For Women.
IWL In Action