This semester, the Institute for Women's Leadership (IWL) launched a new Mentor-in-Residence program. The purpose of the program is to provide female Nichols students with career guidance and inspiration from experienced women leaders who share our passion for women's leadership.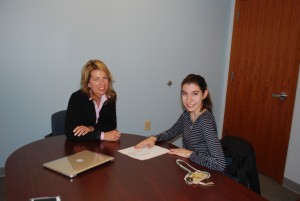 A professional female executive is aligned with the academic program that connects with her field of expertise. The Mentor-in-Residence comes to campus and meets one-on-one with female students in the appropriate major. These personalized discussions might cover resume review, career questions, or any other number of topics. Additionally, mentors hold a general question-and-answer session for all the female majors and minors in the selected academic program. Thus far, the IWL has proudly welcomed Paula Goudsmit and Jessica Pelt as the Mentors-in-Residence for the Business Communication and Hospitality programs, respectively.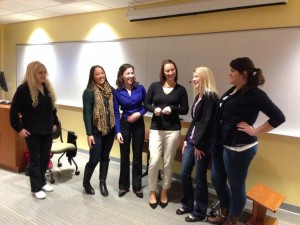 With any questions regarding the Mentor-in-Residence program, please contact the IWL at iwl@nichols.edu, or you may directly contact the IWL Faculty Director, Jean Beaupré, at jean.beaupre@nichols.edu or 508.213.2443.