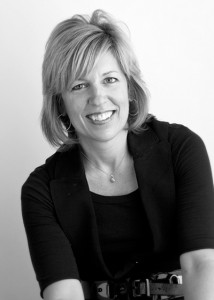 Paula Goudsmit, founder of High Impact Coaching and Consulting, is an executive coach and a specialist in team and leadership development. Paula is also the 2013-14 Business Communication Mentor-in-Residence at Nichols College – offering insight, inspiration, guidance, and mentoring to our female BCOM majors and minors.
How do you think being a woman impacts your leadership style?
That's an interesting question because I don't define my leadership style by my gender, but by who I am as a person. My leadership is defined by my values, experiences and beliefs, which are shaped by my gender perspective but not defined by it.
Were there any important mentors or influencers in your life that led you to your current position?
Absolutely. My grandmother was my first mentor by instilling the loving belief in me that there isn't anything I can't accomplish if I put my mind to it. And she was right.
While working at IBM, I had two significant mentors; my manager, Linda Kennedy, who not only supported my growth and development in my career as a WW Channel Program Manager but also fully supported my desire to pursue coach training at IBM while still fulfilling my primary job responsibilities. The other mentor was Helen Crompton, the facilitator of a class I took called, "Managing Your Career at IBM." After a day of observing me she looked me in the eyes and said, "Paula, you would make a great coach." At the time, I knew little about the profession yet Helen became a resource and mentor, helping to build the roadmap that led to where I am today. I'm honored to "pay it forward" through mentoring young women in achieving their highest potential through the Institute for Women's Leadership.
What advice would you give a young woman starting out in her career?
To own, leverage and embrace her strengths and not minimize or apologize for them. As Sheryl Sandberg says in "Lean In" to take a seat at the table, don't wait to be invited.
What is one characteristic that you believe every leader should possess?
Every leader should possess confidence (derived from credibility and emotional intelligence) of self and others.
What are the biggest challenges facing leaders today?
Speed of change
Attracting and growing top talent
Aligning and inspiring focus on growth and innovation
Building advocacy and credibility to influence without authority
What is one mistake you frequently witness female leaders making?
Not owning her greatness.
When a woman gets promoted, she might attribute it to "luck" or quickly give credit to the people who helped her achieve success. It's wonderful to acknowledge others but not at the expense of your own efforts, strengths and talents. Confidence combined with genuine self-awareness is critical.
Can you explain the impact, if any, that social networking and Web 2.0 has made on your organization or you personally?
Social media is important, yet has had little impact on growing my business. Today, you need to have a web presence and be active in social media to the extent that it enhances your brand and supports you as a credible, experienced professional. After that, it's up to me to deliver the results I am hired to achieve. My business is built on referrals, which I promote on my website and through social media to create more strength for the High Impact brand.
What are you doing to ensure you continue to grow and develop as a leader?
In my business I always say, "You have to eat your own dog food." In other words, I can't ask my clients to be agile, open to feedback, lead with purpose, take risk, stay in integrity and so on if I am not willing to do that myself. I am fortunate to learn just as much from my clients as they do from me. I also surround myself with people who are thought leaders and passionate about what they do. I read significant books and articles and attend conferences whenever possible to stay relevant and valuable to the clients and organizations I serve.