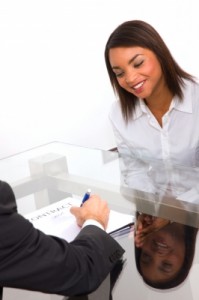 Did you know that a gender salary gap still exists in the U.S.? It is a complex economic issue, stemming from a variety of issues. But most experts agree that one contributing factor is that women do not negotiate at the same frequency as men. And yet, a common concern women have for negotiating pay and benefits is what to say.
"What do I say to start the negotiation? What do I say to promote my accomplishments without bragging? What do I say if the manager says no? I wish I could follow a script!"
On March 11, the Institute for Women's Leadership will welcome negotiating expert, Katie Donovan, for a workshop with female students. During this session, students will have the opportunity to practice some of the key phrases of the negotiation process. They will also learn how to position their accomplishments in a professional yet compelling manner, and gain insights into what management is thinking during the process. The session will be offered at two different time slots, open to all female students: Tuesday, March 11 — 12:15-1:15pm or 1:30-2:30pm (both in Davis 205/207). Any questions, please email iwl@nichols.edu.