Awareness Week of 2018 was a huge success for the IWL in raising awareness for women's issues. Events were hosted throughout the week around campus to highlight and bring awareness to issues such as body positivity, the gender wage gap, stereotyping, and gender equality. The participation of the Nichols College community enabled the IWL to raise over $500, of which all proceeds were donated to Girls Inc. of Worcester. This would not have been possible without the assistance of the IWL Panelists in putting on these events or the Nichols students, staff, and faculty in participating.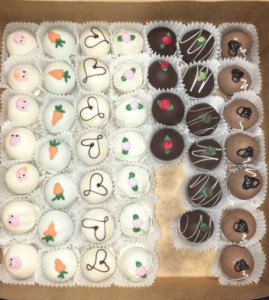 Awareness Week is based around National Equal Pay Day, which occurred on April 10th, symbolic of how far into the year women must work in order to earn what men did in the previous year. The IWL hosted its Equal Pay Day Bake Sale as part of Troublesome Tuesday where men paid $1 while women paid 75 cents to underscore the impact of the wage gap.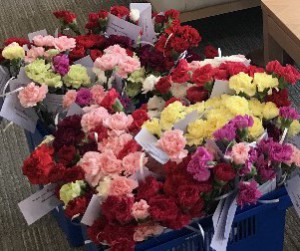 The week began with Flowers for a Cause, part of Movement Monday. Flowers with motivational messages were distributed to students, who were encouraged to pass them on to someone in need.
Four social media campaigns occurred throughout the week. The first of which was the #LoveYourSelfie Campaign, part of Movement Monday. Nichols students were asked to write what they like about themselves on a whiteboard and pose with the Polaroid instaprint.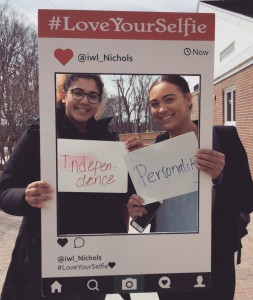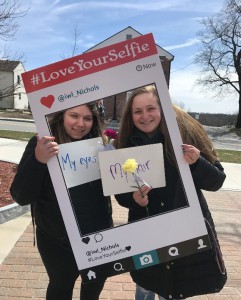 Nichols students were asked to confront the offensive things they hear on a daily basis by writing a racist or sexist label they face and redefine themselves with the #InTheirOwnWords Campaign, part of Wednesday Words.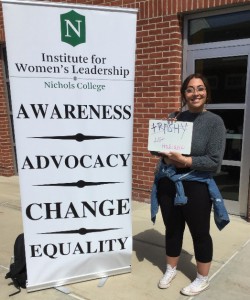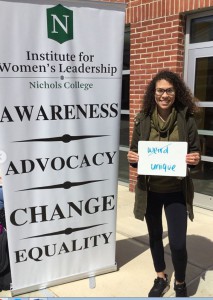 Through the #TearingItUp Campaign, Nichols students were asked to tear up words and phrases that perpetuate stereotypes, for Thursday Thoughts. This campaign focused on generating awareness of the stereotypes that exist, fostering a commitment to not use the language, and facilitating a conversation about why.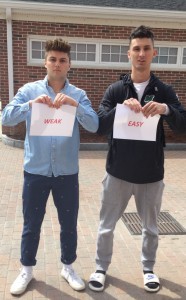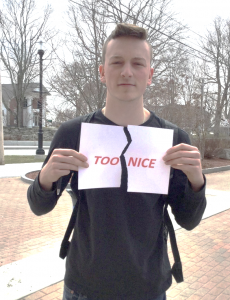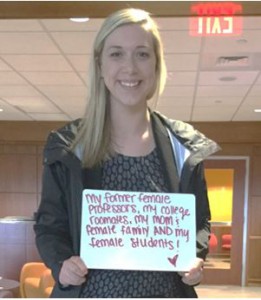 For Friday Feels, Nichols students were asked to pose with a board on which they wrote the name of a female who influenced them in order to heighten their awareness of how the gender gap affects those they love through the #WhoInfluencedYou Campaign.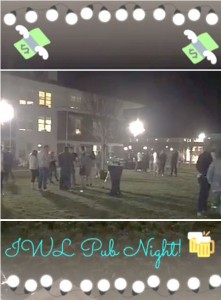 As the closer to Awareness Week, the IWL hosted its first annual (Un)Happy Hour Pub Night where men paid a $1 cover while women paid 75 cents to illustrate the gender wage gap. The night included live entertainment, hors d'oeuvres, a raffle, silent auction, and IWL giveaways. Students were asked to wear black to stand in solidarity with our sisters and say #timesup on the imbalance of power across all industries.
The IWL is looking forward to another successful Awareness Week next year. Keep an eye out for our next post, recapping the semester from our Student Advisory Panel's point of view!