Written by Sam Walther MSC '20
This year many new events and campaigns were added to the IWL calendar, but the Play for a Day Girls Youth Sports Clinic is certainly a quick favorite. To highlight the importance of inspiring young girls to get involved in sports, IWL and the Athletics Department hosted a sports clinic open to the surrounding community. The event, which ran on Saturday February 8th, had over 50 girls aged 3-12 years old that got to participate in a range of stations hosted by our Nichols College sports teams.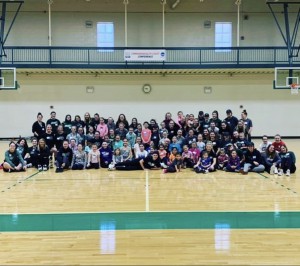 The clinic was inspired by the 34th Annual National Girls and Women in Sports Day, which was February 5, 2020. This day was first started by the Women's Sports Foundation and is meant to be a celebration to inspire girls and women to participate in sports. Sports are an incredible way to gain confidence, strength, character, and learn what it means to be on a team and work with others.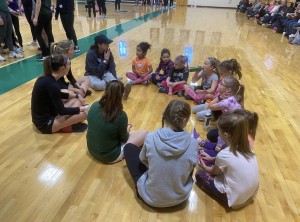 By engaging directly with our student athletes, the girls participating in our event were quick to follow their lead. The day started with a game of tag, with a handful of Nichols athletes running the game. Our teams then led the participants through a series of stretching before breaking into groups and coming up with a group cheer. The groups then went through 2 hours of sports stations including basketball, lacrosse, volleyball, soccer, softball, and floor hockey. We ended the day with two larger games, a raffle, and lunch offered to the families and girls.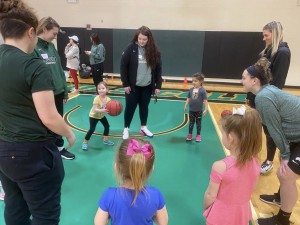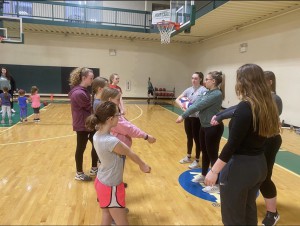 We were so happy with how clearly the participants were enjoying the day, as we witnessed girls making new friends, telling their parents what sports they want to start, and how they wanted to come back next year. We truly hope to make this a staple of the IWL calendar and continue to use sports to propel gender equality forward.