by Alexandra Morrow '17
IWL Student Advisory Panelist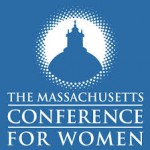 On December 8, 2016, I had the amazing opportunity to attend and participate in the Massachusetts Conference for Women at the Boston Convention & Exhibition Center in Boston, MA for the second time. The first time I attended this conference was my freshman year, almost three years ago. Although I have changed and my knowledge has grown, the conference was still just as motivational, helpful and powerful as my first experience. I would even say that I might have absorbed even more information, tips, stories and insight this time. Having spent some time in the professional world, I am better able to understand the speakers from my own experiences, including how the topics have and can affect one's life, and how important it is for women to stay together if they truly want to make a difference in the world.
I was able to attend two breakout sessions; the first was on "your own" brand. Who are you? What do people who know you think versus who you really are? What do you really want to do? All of these questions can help you begin to create a focused, authentic and organic brand that embodies your values and reflects your vision and goals. Listening to the speakers' own brands, I tried to brainstorm what I wanted my brand to say. How did I want the world to see me? What did I do well — and how did I want managers, co-workers and my boss to see me? In addition, the speakers stressed the importance of becoming a master on a topic. Be specific on who you are as a person or brand/business and then become an expert in that field. Being an expert can help strengthen your brand and build trust with your clients and customers. They also suggested making a vision board; I added that to my to-do list.
The second session was a negotiation workshop that provided me with tips on navigating the process. It included: how to get negotiations off the ground, anchor with options (always having two proposals), consider the other person's/company needs, anticipate their reasons for saying "NO," expect resistance, predict the outcome, and most importantly, do not negotiate from a defensive position. My favorite part was when we got to partner up and practice negotiation scenarios. It was very useful to role play different dialogues depending on the situation. Plus it was a great networking opportunity for the group.
Before our group left, I was able to browse among the exhibits that were at the conference. There were 100+ booths! Although it was more of a zoo-like atmosphere with women as far as the eye could see, I was able meet new people, see new products, learn about recruitment programs, and get free samples too! Overall, I had a wonderful time and hopefully will be given the chance to attend again, but next time representing my company.
The photo below is of me with Annie Clark who is a co-founder of End Rape On Campus. Her story, her actions and her determination are truly inspiring. It was an honor and an experience I will never forget!