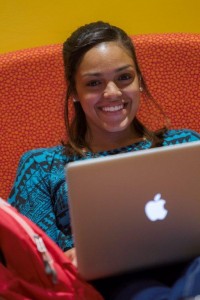 If you find yourself with a little extra browsing time and aren't sure where to head, here is a great place to start. Forbes.com recently released its list of the 100 Best Websites for Women. Their criteria? Content, design, inspiration, education, community, fun, and as they put it, "a little something extra." Here are a couple of newcomers to the list you might want to check out: Makers, a co-production of AOL and PBS featuring interviews with influential women in a variety of fields, such as Madeleine Albright, Ellen DeGeneres, and Bethany Hamilton; and Recessionista, offering money-saving and making tips for women.
And for you students (or those of you just looking to better understand them) – there's a special list of the 10 Best Websites for Millennial Women.
What do you think – any favorites on the list, or any you think they left off?