By Madison Perrotti '23
Tammy Cardillo Wolf '94, is a services sales representative at Hewlett-Packard Enterprise, where she started working at the age of 16. Working diligently throughout high school and college, Tammy always aspired to be in a leadership position in her career.
In the sales field, she reflects on the importance of gender parity and diversity, stating, "Everyone learns from one another, and having different perspectives balances the traits that are important in sales. You pick up and learn from other people along the way. Overall, to stay at a competitive level, I think diversity is key."
She mentions that "Nichols gave me the foundation, that baseline that I needed to get out there and be who I am and be a leader in the market. When I think of the academics – whether that was study groups, marketing research, my professors — everyone was top-notch amazing."
Looking back at her time on the Hill, "I was VP of the management club and because I worked remotely while at Nichols, I also stayed involved in corporate America. I worked in corporate legal, I worked in corporate security, I went into different positions that allowed me to really get a flavor of the environment and how to run a business." She recalls that she was also, "a part of the work-study program, and worked in the business office all at the same time. I think the more you can be involved while on campus, the more you feel you truly make a difference and pave the way for the next round of students coming through."
Now a member of the Nichols College Board of Trustees, Tammy advises young women striving for their goals to, "Challenge yourself. Learn something new every day. Find your passion. Have a 5- and 10-year plan, focus, and identify the steps to achieve that plan. Be quick to adapt, should the market change, should your company have an opening that you never thought you could consider — don't stay in your comfort zone," She concludes by saying, "Sometimes getting out of your comfort zone really pulls out the best of you."
This interview is part of a series focused on women's leadership, conducted by Research Associate Interns Victoria Palkon '24 and Madison Perrotti '23. As part of their Spring 2021 internship, the students assisted Prof. Jean Beaupre research and develop the 2021 Massachusetts Women's Leadership Index.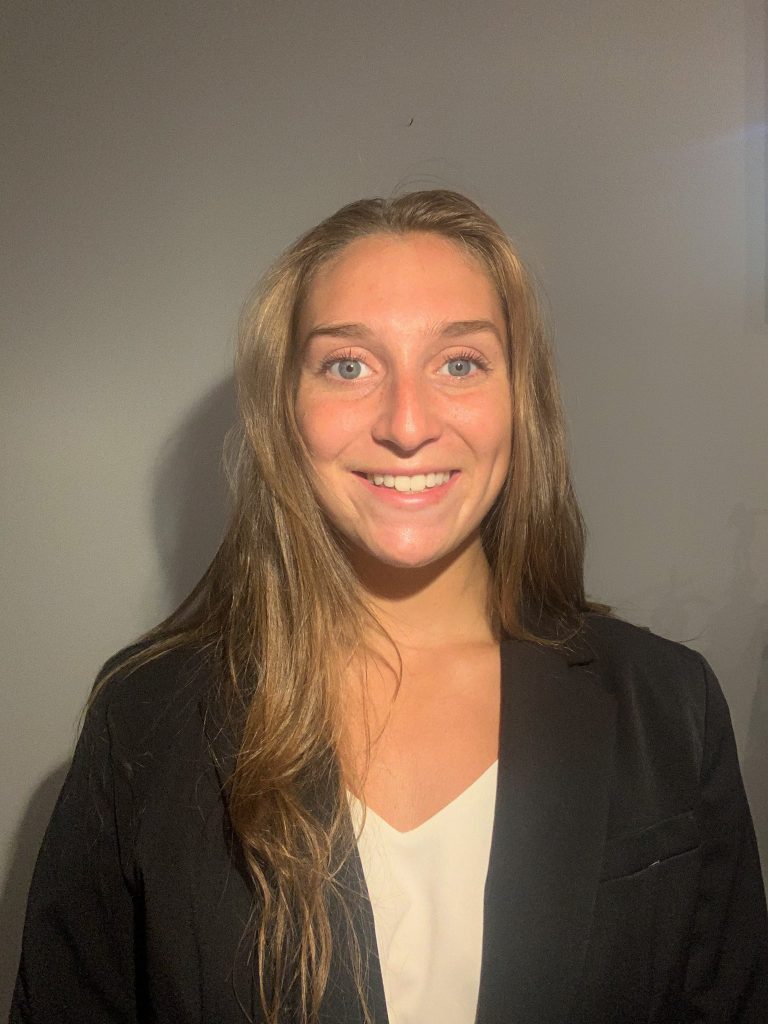 Madison is a rising junior concentrating in International Business. In addition to being a panelist for the Institute for Women's Leadership, she also serves on SGA (Student Government Association), is co-founder and President of the It's On Us chapter, plays on the varsity volleyball team, and is an Admissions Ambassador at Nichols College.